Victoria Plaza Guangzhou 维多利广场
Victoria Plaza (维多利广场) sits in the heart of Guangzhou city – Tian He. It is the favorite place for the office lady to go shopping after work. There are 110,000 square meters office building with transparent glass wall and colorful lights, it making it light up the cityscape.
Why I say it is the office lady's heaven? It has sport center for releasing your spirit and exercise your body, makes you feel full with energy. It has a lot of restaurants that provide you different kind of food to eat for lunch. There is a bookstore to let you keep yourself out of the world for a while, or have a cup of coffee with one of your client or partner in the little coffee shop instead of the meeting rooms. The most important for the ladies. It has lot of brand name products.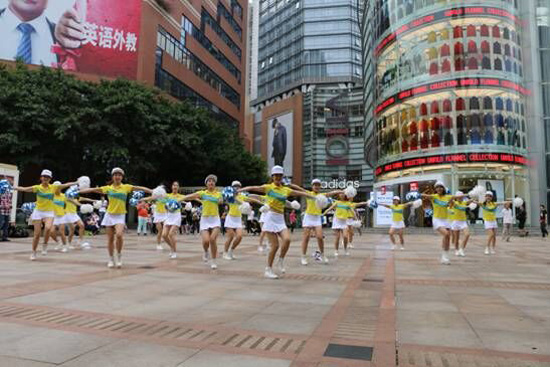 There are lot of other shopping malls in the Tian He area. We have introduced them before, but I prefer this one, it makes me feel more relax. I can find a moment of peace here.
Address: #101 West Ti Yu Road, Tianhe District 广州市天河区体育西路101号 – Nearest metro Tianhe Sports Centre South
Map Location featuring hotels near Victoria Plaza GZ