Mopark Department Store Guangzhou
Mopark Department Store is a very convenient mall with elegant decoration and good service. It is also one of the most famous shopping malls in Guangzhou, featuring many well-known chain stores.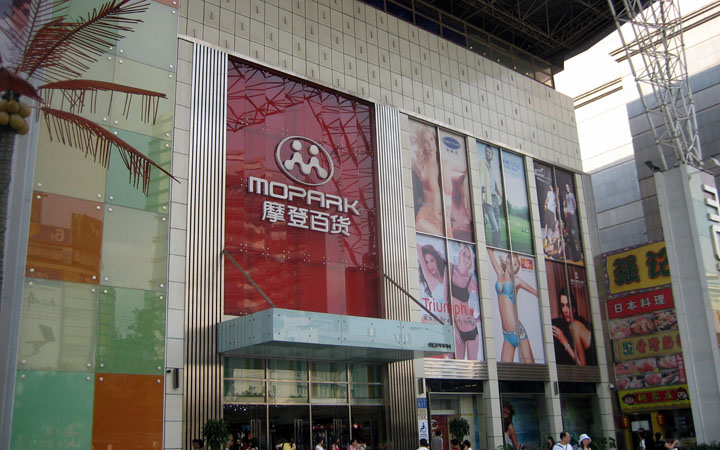 The four-story shopping mall provides thousands of commodities, whatever you need, you can always find here. The B1 provides baby clothes, bed supplies, household items and toys; there are shoes, leather goods, cosmetics, glasses & watches, accessories on F1.
If you need ladies clothes, jewelry and the like then you need to go to F2; on the top floor, you can find male & female underwear, knitted clothes, apparel, home clothes and salon stores.
Here is also home of fashion, many international fashion brands gathering here, including Nike, Crocodile, Only, Vero Moda, Ochirly, Esprit, Adidas, Youngor, Zippo, Converse, Cardanro, Pito Deng and Pierre Cardin.
What can you get there: cosmetics, jewelry, fashion clothes, watches, spa, physical fitness service, electronic goods and much more.
Website: www.mopark.com.cn
How to get there:Metro Line 3, Gangding Station
Address: 611号 Tianhe Road, Tianhe, Guangzhou.
Map Location featuring hotels near Mopark and Gangding Station