Guangzhou Wangfujing Department Store 王府井百货
Located in the Yuexiu District, one of the most prosperous districts of Guangzhou, the famous Wangfujing Department Store is a retail center covering shopping, leisure, dining, entertainment and finance service. Wangfujing Department Store (王府井百货) is very famous across China, known by almost everyone.
Possessing of a shopping area of 12,000 square meters in a 7-storey building, the mall mainly supplies big-name brands, covering clothing, watches & jewelry, supermarket, shoes, homewares, accessories, electronic goods and much more. There is no way that you can find fake products here.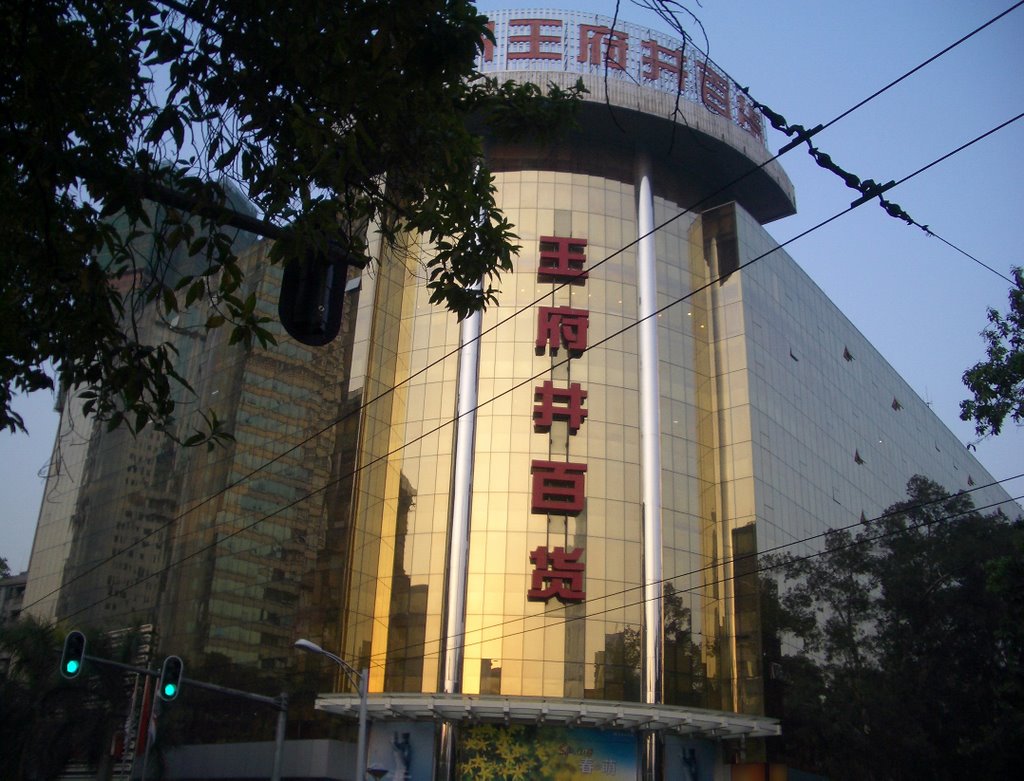 Although Guangzhou Wangfujing is a traditional department store, there are still many international fashion brands gathered here including Hugo Boss, Kappa, Converse, Pierri Cardin, Versace, Baleno, Crocodile, Jack&Jones, Bossini, Levi's Le Saunda, Aupres, Valentino, Only, Esprit, Staccato, Valentino, Ochirly, Myteno, Satchi, Swarovski and Elizabeth Arden.
You can also find many famous electronic brands on the 7th floor, including Sony, Panasonic, Samsung, Sanyo, Hitachi, Nintento, HP, Philips, Toshiba, Canon, Nikon, Lenovo and Siemens. If you are a fan of 3C, the newest products here will be exactly what you want.
What can you get there: clothing, bags, shoes, electronic goods, jewelry, cosmetics, sporting goods, homewares,  bedding.
Av Spend: about 350RMB per person.
Website: www.wfj.com.cn/guangzhou
Chinese Name: 王府井百货
How to get there:  Metro Line 5, Ouzhuang Station or Metro Line 1 Dongshankou Station.
Open: 09:30-21:30
Address: Number 40, Nonglinxia Road, Yuexiu District. 地址:越秀区农林下路40号
Map location