Shopping on Yide Road Guangzhou 一德路
The newest celebratory adornments, the cutest decorations…If you like the traditional joyous style, there are many stores that can meet your needs. Whatever you have seen or things yet to see, you can buy it in Yide Road (一德路). You can buy the current fashionable competitive goods there, there are all kinds of stationary and toys. The toy shop is located in east and west of the Yide Road.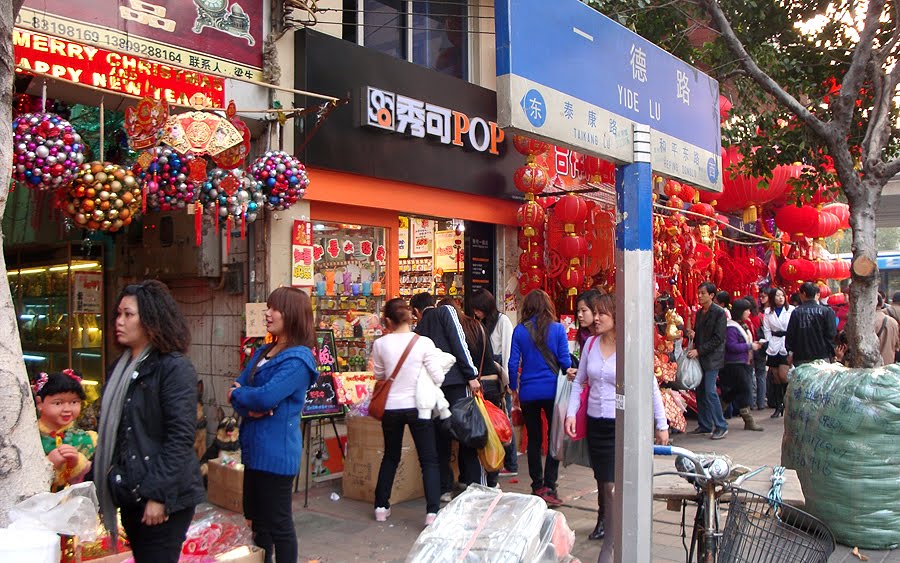 In the middle of the road, one side is the wholesale market for seafood, the other side is for stationary.
Onelink International and Gifts Wholesale Market 广州万菱广场玩具精品批发中心 is situated in the east, it has six floors. Owing to reconstruction, it enjoys a good environment, and it gives priority to the quality goods. Recommended stores; wholesale stores for toys on the fourth floor, soldier fittings on the fifth floor, model cars on the six floor.  39, Jiefang Nan Lu (解放南路39路万菱广场)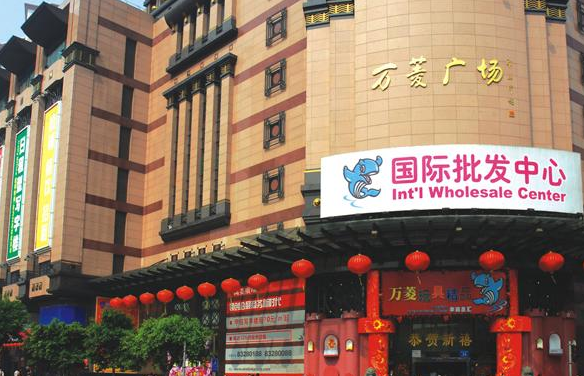 There are lots of wholesale markets in this area. Also see Taikang Wholesale Market (泰康仰忠精品饰品批发市场) at 111, Taikang Lu (泰康路111号) which is another wholesale market for fashion accessories.
The essence of Yide Road is situated in the west, it has international toy shop, Zhonggang toyshop, and other odd stores. If you find the goods you want, you can compare the prices as these plenty of eager sellers.
Address: Yi De Road 一德路 between Renmin Road and Qiyi Road
How to get there?
Metro Line 2 to Haizhu Plaza station
Bus 4, 8, 16, 33, 61, 82, 238, 823
Map Location featuring hotels near Yide Road Guangzhou