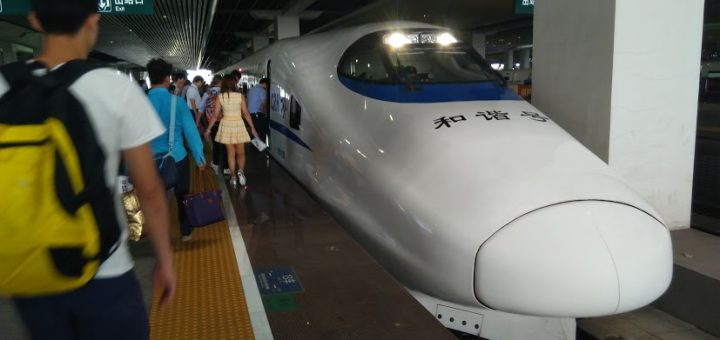 Guangzhou Railway Station and Guangzhou East Railway Station are located in the urban area while Guangzhou South Railway Station and Guangzhou North Railway Station are in the outskirt area. if you need to go to Wuhan, then the best way is to choose Wuhan-Guangzhou High Speed Railway at Guangzhou South Railway Station. If you want to go to Hong Kong, then Guangzhou-Kowloon Through Train to Hong Kong from Guangzhou East Railway Station is your best choice.
GZ Railway Station Map
Guangzhou Railway Station
As one of the major rail transportation hubs in China, Guangzhou Railway Station services 'Guangzhou-Shenzhen', 'Beijing-Guangzhou' and 'Guangzhou-Sanshui' railway routes.
Location: No. 159, Huanshi West Road, Yuexiu District
Guangzhou East Railway Station
Located at the Linhe Zhong Road in Tianhe District, Guangzhou East Railway Station is the terminal of Guangdong –Hong Kong Through Train. It will only takes you about two hours to reach Hung Hom Station in Hong Kong. There are also services from here to Shenzhen but not as frequent as services from GZ Railway Station above.
Location: Lin He Zhong Road, Tianhe District
Guangzhou South Railway Station
Here is mainly for high-speed trains. At present, the South Railway Station mainly operates high-speed trains between Wuhan and Guangzhou as well as Changsha and Guangzhou, and Shenzhen and Guangzhou.
Location: Shibi Town, Panyu District
Guangzhou North Railway Station
As a small railway station here is served both by the high-speed trains of the Wuhan–Guangzhou High-Speed Railway and by regular passenger trains on the original railway (Jingguang railway).
Location: Xinhua Street, Huadu District
Guangzhou Train Ticket Booking Guide
Train traveling is not that easy as you thought in China, there are many railway rules and regulations you should know. Click here to know it.