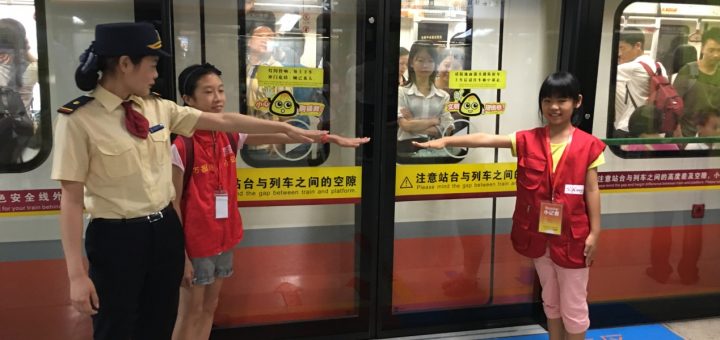 The Guangzhou Metro is modern, efficient and cheap, and it is one of the most convenient ways to move around the city.
The subway utilizes a staged fare system and the price of the tickets range from RMB 2 to 12. The longer the journey the more you pay.
The Guangzhou Metro system consists of 10 lines which include:
Line 1: The Line 1 runs from Xilang, has 16 stations and connects to the East Railway Station.
Line 2: Running north to south with 24 stations it connects Guangzhou Railway Station and the South Railway Station.
Line 3: The airport line, connecting to the CB and Panyu.
Line 4: runs from Huangcun to Jinzhou
Line 5: runs from Jiakou to Guangzhou Railway Station, through important shopping and business districts, to Wenchong.
Line 6:  runs between Xunfenggang and Xiangxue.
Line 7: a connector line that joins South Railway Station to Chimelong Tourist Resort (line 3) and the Higher Education Mega Center South (line 4)
Line 8: connects Fenghuang Xincun and Wanshengwei.
Guangzhou-Foshan Line: connects Guangzhou City and Foshan City.
APM Line: an automated line that acts as an underground shuttle for the CBD of Zhujiang New Town.
Here is large map of the metro network (click for larger image)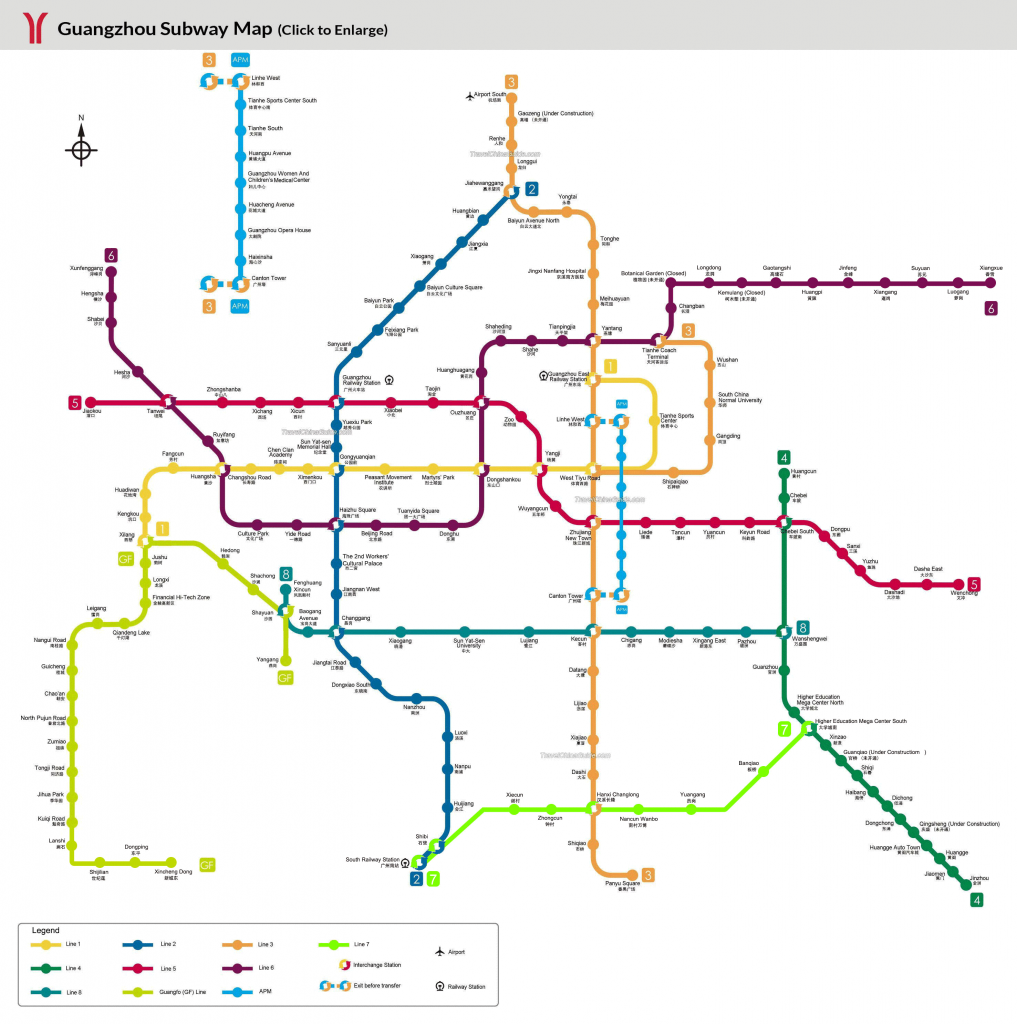 Using the Guangzhou Metro
Step 1. Enter the station and purchase a ticket from the ticket vending machine. They are dual language, Chinese and English. Machines accept 1 CNY coin and 5 and 10 CNY notes. Take note of the line number and the direction in which you need to travel, in other words, what is the terminus station you need to head towards to get to your destination.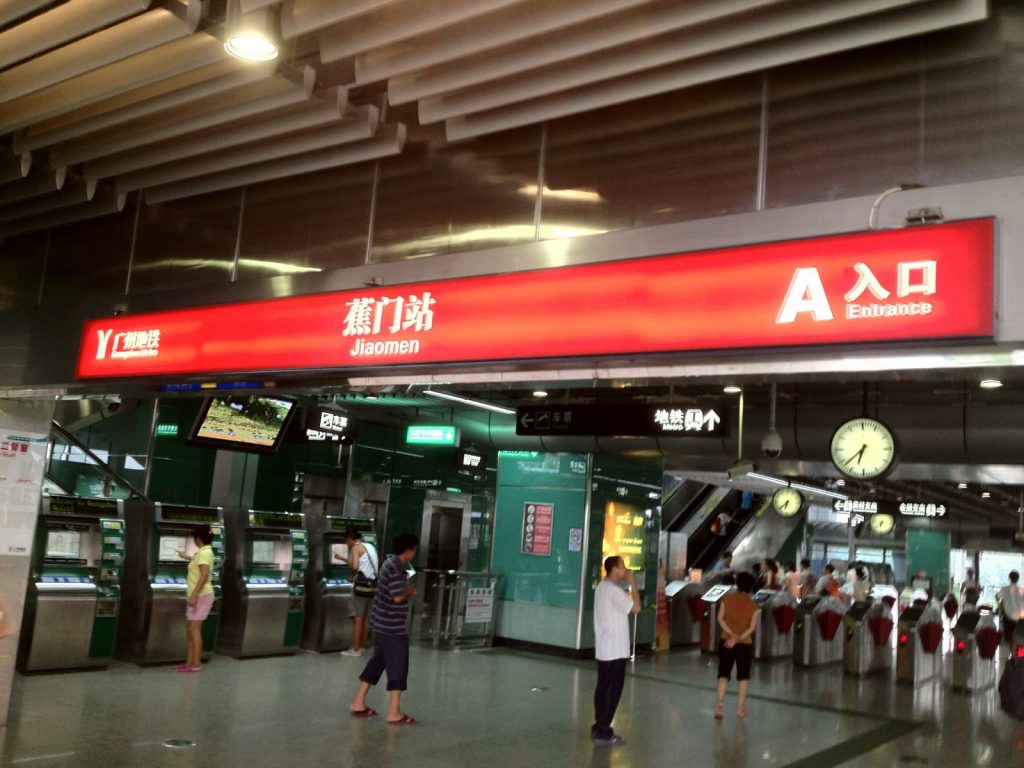 Step 2. Using your ticket, wave it at the turnstile and enter ticketed area. Find the entry for your line and for the directing you are traveling. Signs on the entry to the train boarding platform with display Line number and the terminus station.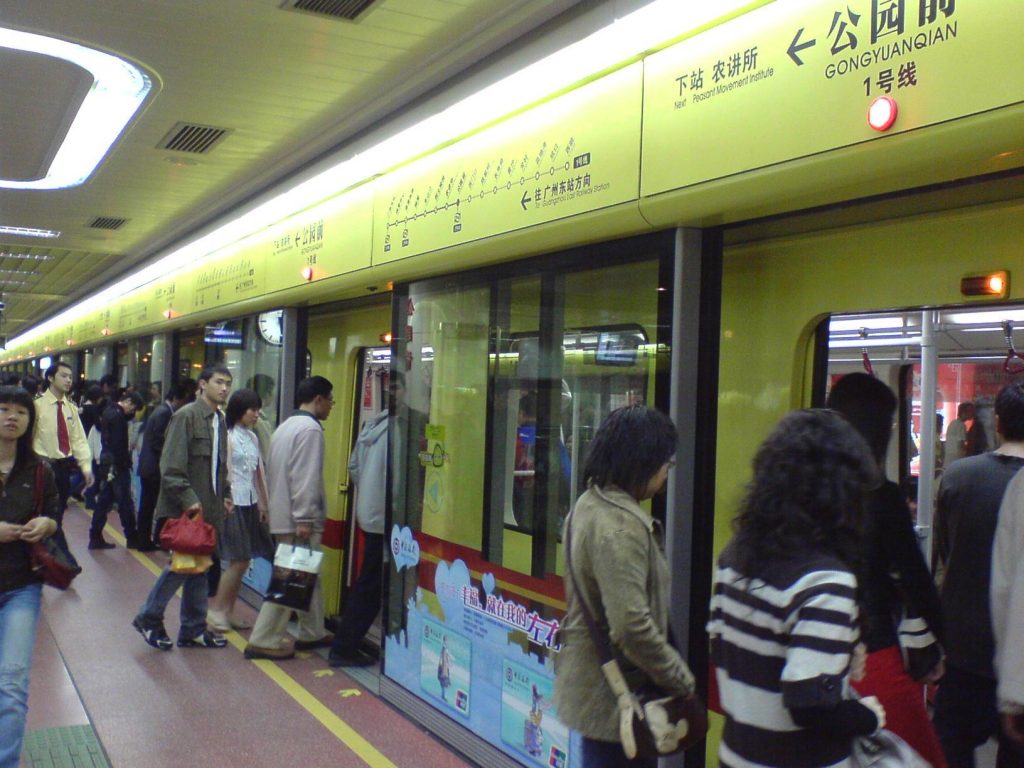 Step 3. It can be mayhem during peak travel periods, with large crowds but the best advice is to go with the flow, and accept the different cultural mannerisms. Whilst on the train listen and watch for your station and prepare to get off.
Step 4. depart the train and look for the correct exit that is closest to your destination. Choosing the wrong station exit can mean a long walk sometimes.
Official website: http://www.gzmtr.com