Tianhe Festival Walk 天河又一城
Looking for where everyday locals buy their daily fashion needs, cosmetics, accessories, and local delicacies? All at lower than big mall prices? Try Tianhe Festival Walk as your first port of call.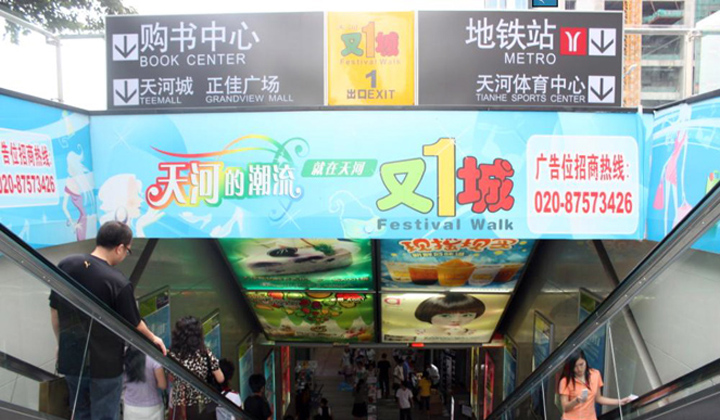 It's an underground mall right at the metro station, that connects with other nearby shopping malls including Tee Mall, Victory Plaza, and the Guangzhou Book Center.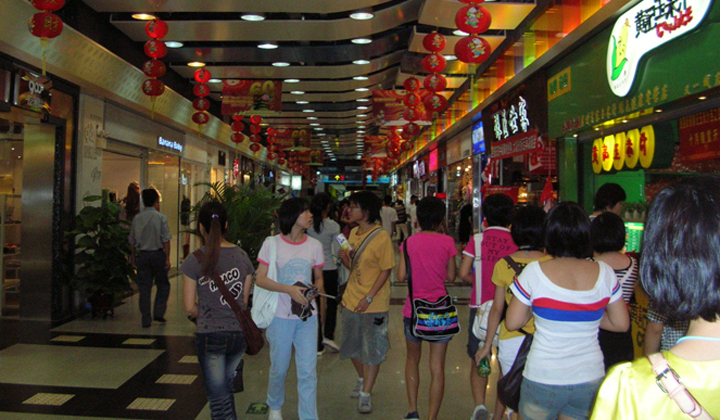 Address: 208 Tiyu West Road – 广州市天河区体育西路208号
Open Hours: Monday-Friday: 10:00-22:00; Saturday-Sunday: 10:00-22:30
Getting There: go by metro to Tiyu West Road and you are there. Above ground, there are numerous marked entries.
Chinese Name: 天河又一城
Nearby Hotel: Sheraton Guangzhou Hotel
Map
Other attractions nearby: Tianhe Sports Centre, Tee Mall, Guangzhou Bookstore, Grandbuy Department Store, and Victory Plaza. A metro stop or short walk away is Parc Central and Grandview Mall.