Grandbuy Department Store Guangzhou 广百百货(总店)
Located at the Beijing Road, one of the most prosperous business streets of Guangzhou, Grandbuy (广百百货) is a large-scale modern flagship department store, possessing of a total area of 66,3000 square meters and covering retail and dining. Here is one of the favorite shopping choices for Guangzhou people, so don't miss here.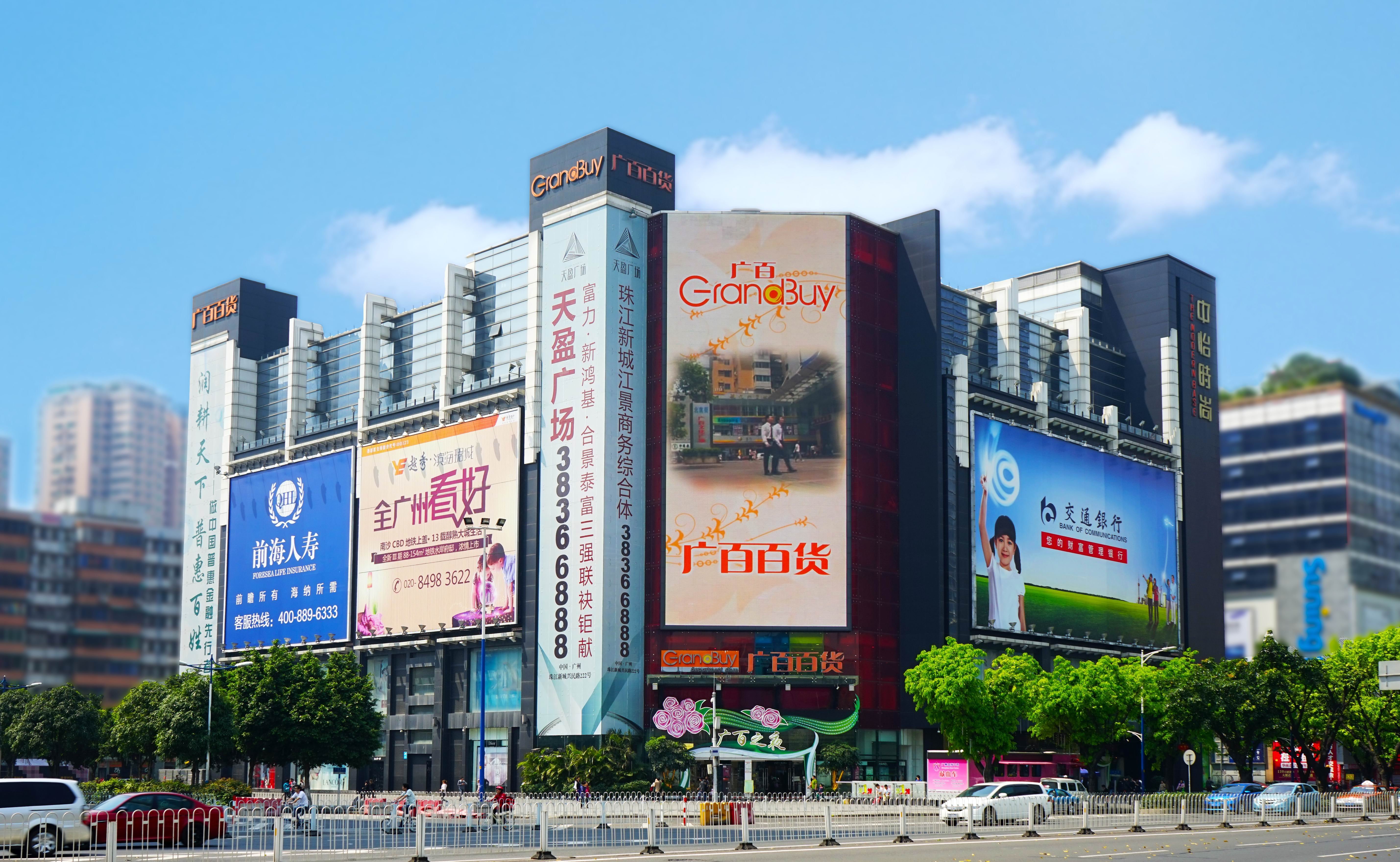 Grandbuy is famous for its products quality. You'll never find fakes here. With the elegant environment and high-quality products, there is definitely a shopping heaven.
For those looking for the more affordable and youthful fashion brands, you can also find many international famous names here, including H&M, Nike, Pierre Cardin, Adidas, Kappa, Playboy, Puma, Crocodile, Umbro, Lee, Levi's, Reebook, Elizabeth Arden, Montagut, Ochirly, Only, Vero Moda, Lacoste and La Pargay.
For watch lovers, they will feel excited when they see Rolex, Tissot, Rado, Longines, Tudor and CIty Chain, all of which have their own counters here. Besides, there are many good restaurants here. After the shopping in the huge mall, you can easily find a place to relax.
What can you get there: clothing, bags, shoes, electronic goods,  jewelry, cosmetics, sporting goods, homewares,  bedding.
Av Spend: about 500RMB per person.
Website: www.grandbuy.com.cn
Chinese Name: 广百百货
How to get there: Metro Line 2, Gongyuanqian Station.
Address: Number 295, Beijing Road, Yuexiu District, Guangzhou. 地址:越秀区北京295号
Also See: more about shopping on the famous Beijing Road Guangzhou
Map Location