Taikoo Hui Shopping Mall – 太古汇
Located at the heart of Tianhe District, one of the most prosperous business area in Guanghzhou, Taikoo Hui is one of the most top-level shopping malls in the city. The mall is designed by the world-famous architectural firm Arquitectonica, catching your eyes at first glance.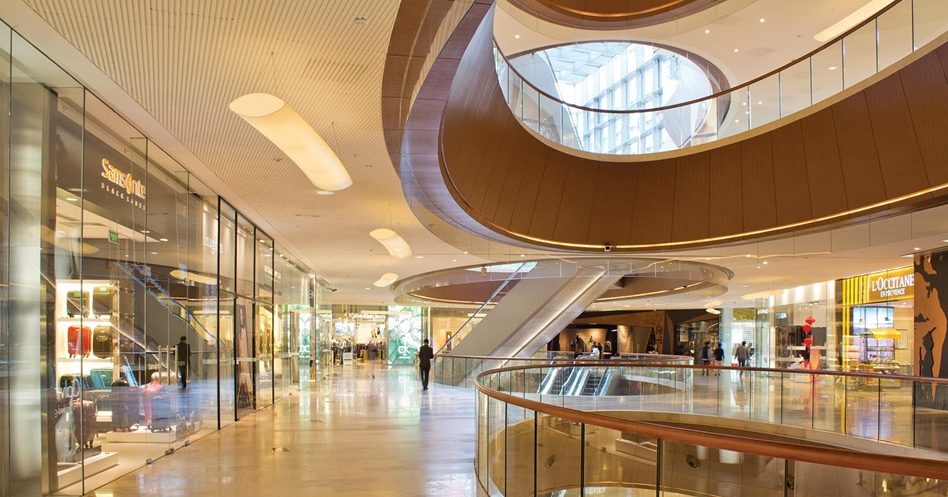 Possessing of a total shopping area of more than 1.3 million square meters, the mall provides the spacious and elegant environment for customers, covering shopping, entertainment, and fine dinner. Here is not only a good place for the whole family to spend time together but also suitable for you to meet your friends.
Head to the 3rd floor where you'll find roof top restaurants and cafes. A hit with the locals is Simply Life Bakery offering cafe meals, coffee, and delicious baked goods.
Taikoo Hui is definitely a world of luxury fashion, there are already approximately 150 international top-level brands gathering here, including some big-name brands, such as Armani, Burberry, Bulgari, Chanel, Dior, Hermes, Fendi, Louis Vuitton, Omega, Prada and Salvatore Ferragamo.
There are totally 40,000 square meters selling these international top-level brands. For example, the Louis Vuitton Store owns an area of 1800 square meters, selling even more complete range of products than the Hong Kong store. If you love fashion, this is your paradise. Besides, dining here is also satisfactory, whether you desire fine dining restaurants or famous fast food chains either can be easily found.
What can you get there: cosmetics, jewelry, fashion clothes, watches, electronic goods and much more.
Website: www.taikoohui.com
How to get there:  Metro Line 1, Tianhe Sport Center Station or Metro Line 3 Shipaiqiao Station.
Address: Numb 75, Tianhe East Road, Tianhe District. 地址:天河区天河东路75号
Map Location featuring hotels near Taikoo Hui and Tianhe District