Shangxiajiu Pedestrian Street – Shopping & Culture
Shangxiajiu pedestrian street is located in Guangzhou Liwan District. It's one of Guangzhou's famous shopping streets, but more than that, it offers a blend of Lingnan architectural culture, Western customs and food culture, Lingnan food culture and Lingnan folk customs.
The area attracts locals and tourists alike with daily traffic numbers sometimes exceeding 600,000 people per day. The main section of the pedestrian street runs from the intersection at Zhuji Road through to the intersection of Yangxiang Road.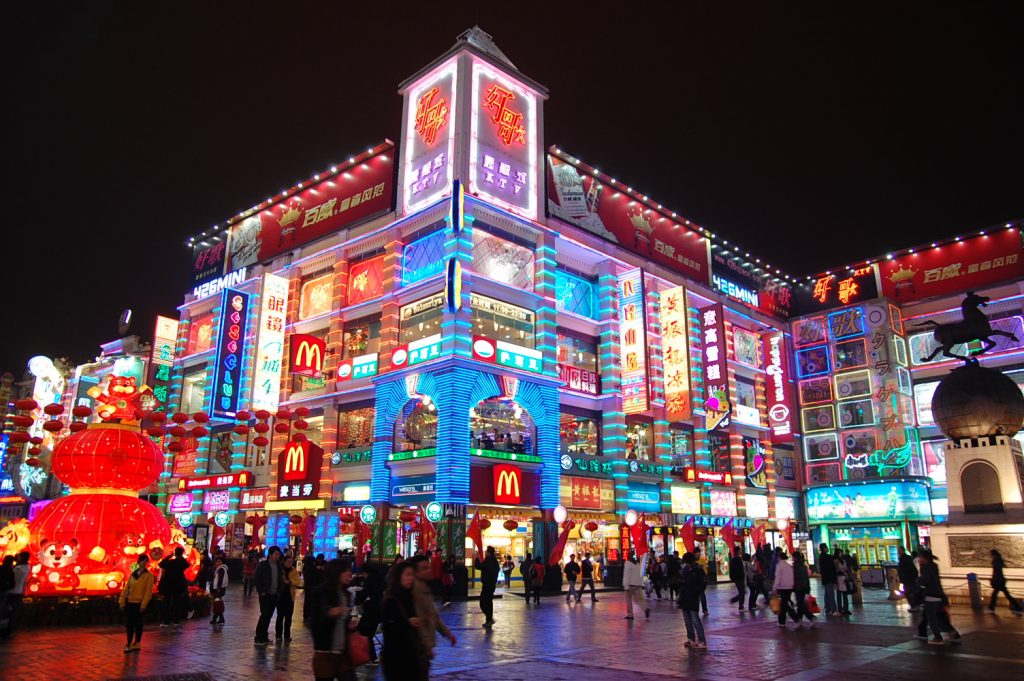 Shopping
This is a very attractive place. The pedestrian street is full of boutique and major department stores including Liwan Plaza, Yongan Department store, Guangzhou clothing store, Heming shoes and hats shop, mainland watch shop, women and children department store, Guangzhou textile mall, Jinhua bedding shop and other old and famous stores.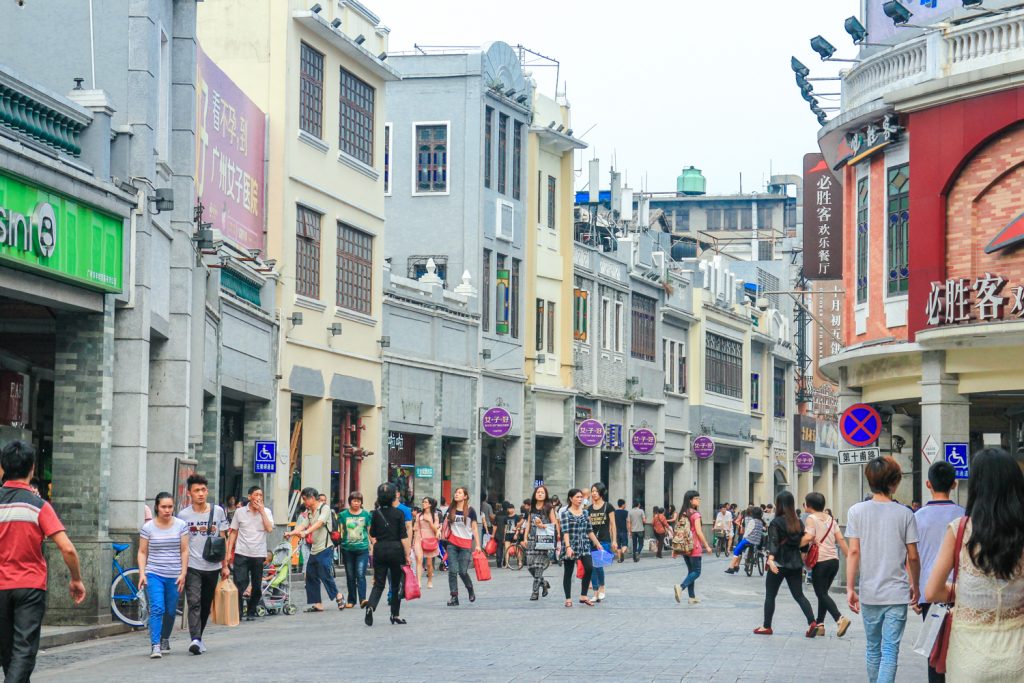 Architectural culture
The traditional Xiguan housing construction includes Xiguan big house, arcade, bamboo house and so on. The pedestrian arcade of the pedestrian street is built in the Qing Dynasty and is built in both the southern European architectural features and the northern Chinese Manchu style. They are constructed in a way that reflects the cultural architectural aspects and also suitable for the hot weather and conditions of the south.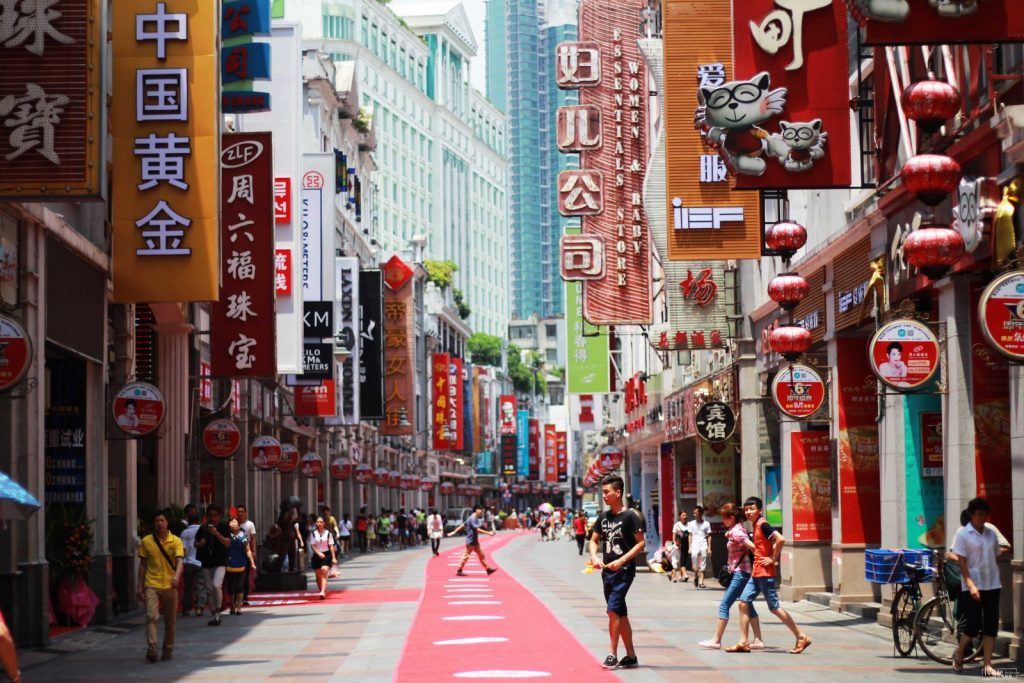 Food Culture
The range of local snacks and foods available here to try is not to be missed. Some highlights include Qingyuan chicken, Cantonese style milk puddings such as ginger pudding, moon cakes of all types, wife cake, wonton noodles, lotus seed cake, shrimp dumplings, rice porridge (or congee) of various types, preserved eggs, cheung fen aka rice rolls (pictured below) and so much more.
Shangxiajiu Pedestrian Street Map
The pedestrian section is highlighted in blue.
How to get there
The nearest metro stations are Changshou Road on Line 1 and Culture Park on Line 6. Either station is a good ten-minute walk from the pedestrian street.  You may like to take a taxi, but during peak periods taxis can be difficult to get in the area and traffic in the immediate streets surround the pedestrian street can be heavy.
Chinese Name for Taxi: 上下九商业步行街
Open: from 10am and many places stay open till 10.30pm
More things to do by type
More things to do by district
More things to do by nearby Metro Station